Synthetic teak for boats – France
Introduction
Our aim is to transform your boat with a great synthetic teak deck using our unmatched expertise in this specialist market. The fabricators are highly skilled and fully equipped with the latest technologies, enabling them to deliver consistently outstanding results.
We cover the whole of France through the Beautiful Marine Fitters network
Synthetic Teak Comparisons and Key Features 
The very best material is 100% Virgin PVC without any additives or packing material and is extruded in the UK by extrusion specialists. Additives reduce the decks strength and durability so we do not use them. The reverse has dovetails to increase the surface area and a physical locking system for maximum adhesion to the deck. Our decking system is unique to Beautiful Marine Floors and produces the strongest and the most durable decks. It is backwelded using heat and double welded at the margins  ie.solvent and heat weld.
The linishing is medium grit at the factory but we sand the deck on the final finish so the customer can have a choice of texture prior to the panel being released to the fitter. The texture tends to smooth over time and general use.
There are a range of colours out there with 98% of boats opting for Traditional, Weathered or Aged teak so we concentrated on perfecting the most realistic colours using names that people understand. We do not offer the rest because we are in the business of enhancing boats and there is the danger that strange colour combinations may be detrimental to the boats resale value. We just concentrate on giving the customer what he wants which is the most durable and realistic synthetic teak decks on the market.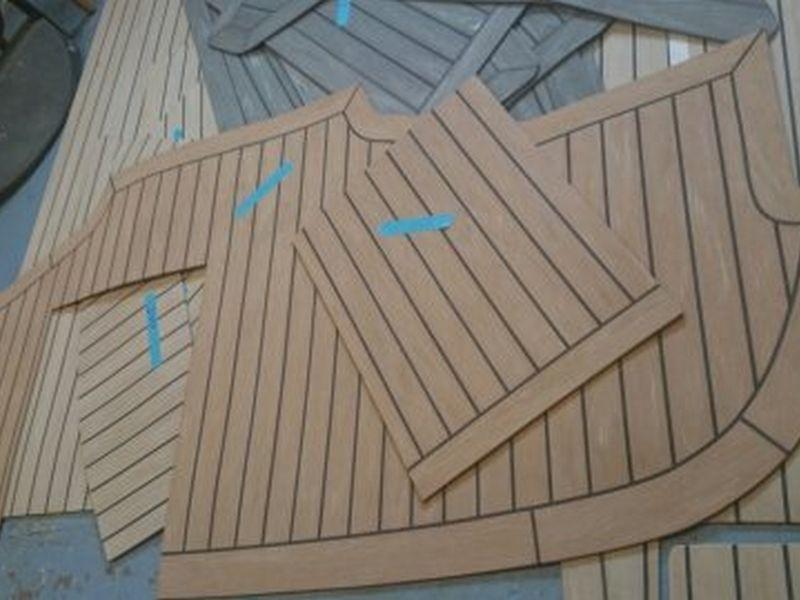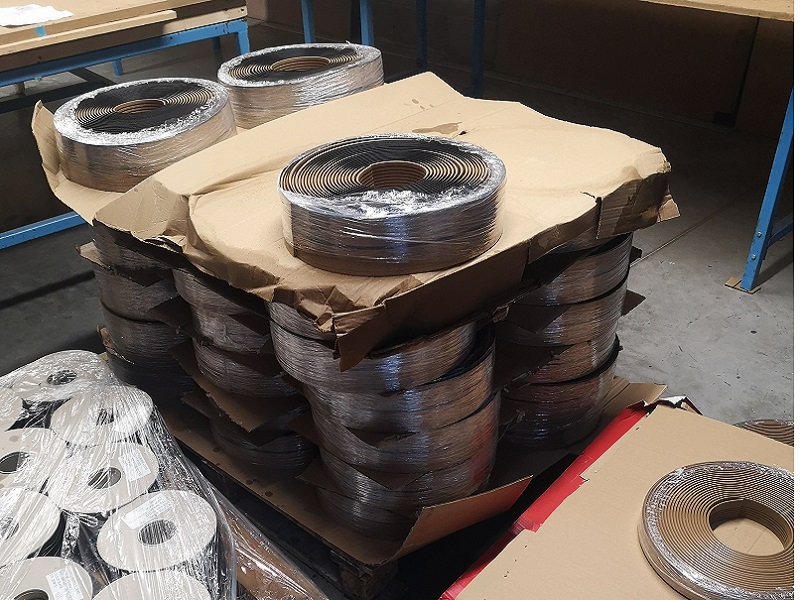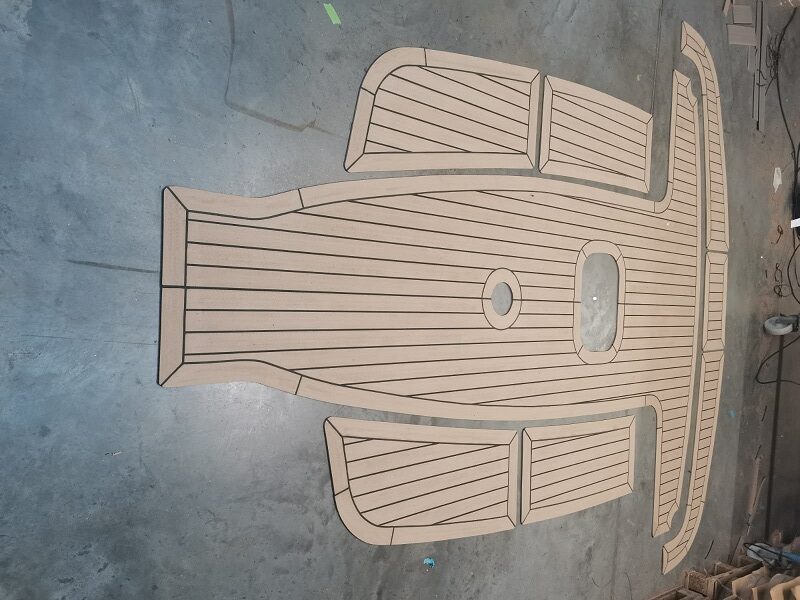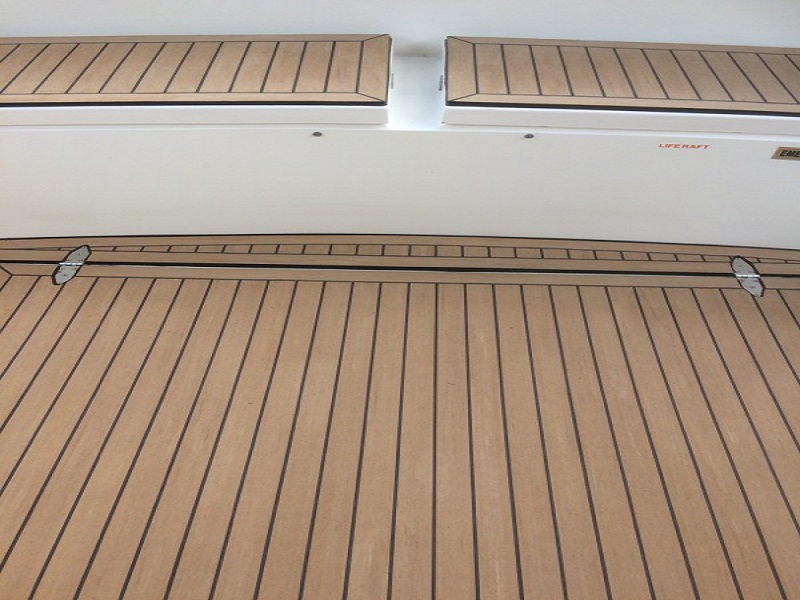 Fully welded seams for a waterproof deck
Virtually maintenance free
– can be jet washed
Manufactured from 100% Virgin PVC Recyclable Material
Synthetic Teak comparisons – Does not turn grey
– UV stabilised outdoor grade PVC
Stain resistant – oil and wine can be removed with soap and water
Low combustibility
– fire rated to EN 13501-1: 2007
Synthetic teak comparisons Non-slip surface
– slip resistance to BS 7976-2: 2002
Abrasion resistance to BS EN 660-2: 1999
Weathering tests to conditions according to RAL-GZ 716/1 (1994)
Five-year material guarantee
Stock colour combinations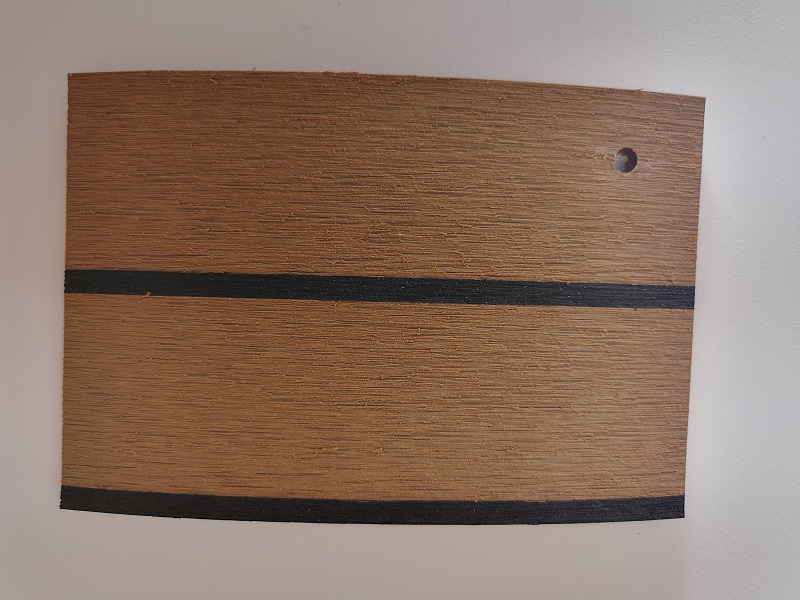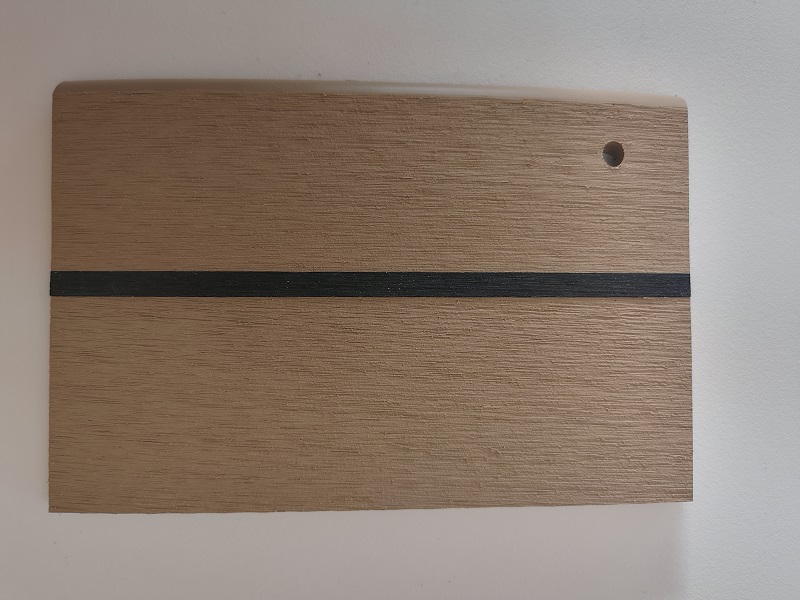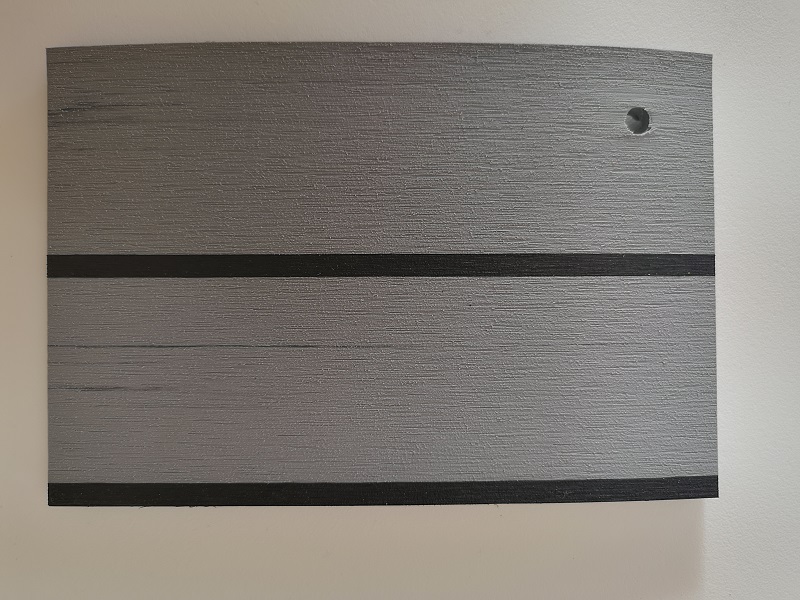 Samples are medium grade sanded but may be sanded fine after the panels are made should the customer prefer. They will tend to smooth with wear and may be resanded at anytime. Our panels have a 6 year warranty. Warranty here. We warranty our panels, not just the raw materials for your peace of mind.